Golden Dawn Gallery is the Exclusive Estate Representative for both Pablita Velarde and Helen Hardin.
The Gallery features the work of Pablita Velarde, Helen Hardin and Margarete Bagshaw
The only known three generational family of full-time, professional, female painters.
Margarete Bagshaw's newest painting
and just finished….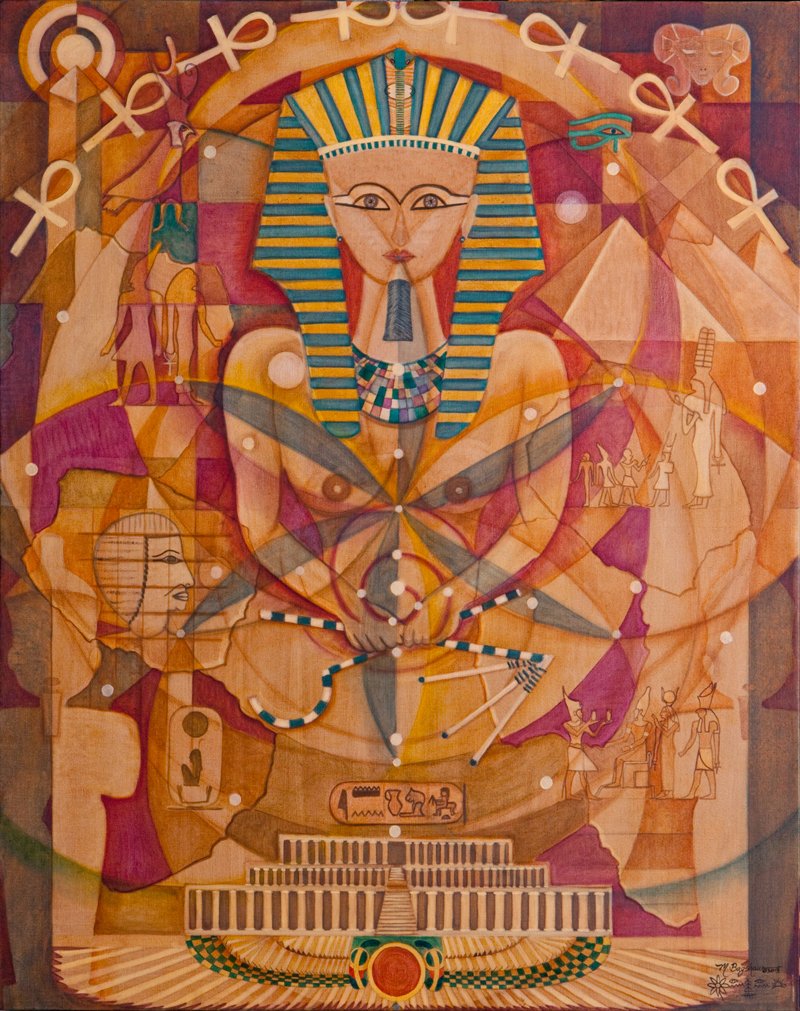 "Hatsepsut, Lady Pharaoh" ¬†60″ X 48″ ¬†oil on Belgian linen¬†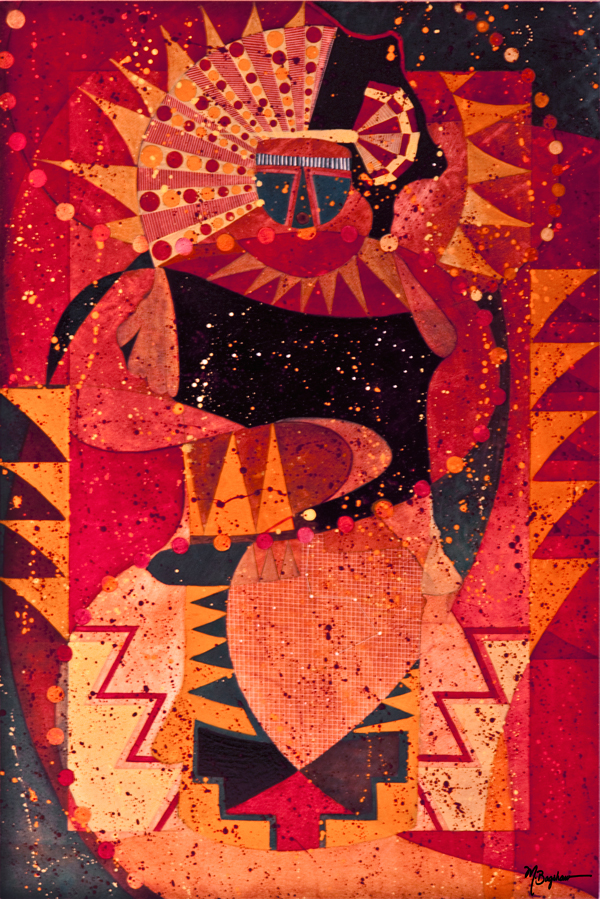 "I Carry The Sun" ¬†36″ X 24″ ¬†oil on panel¬†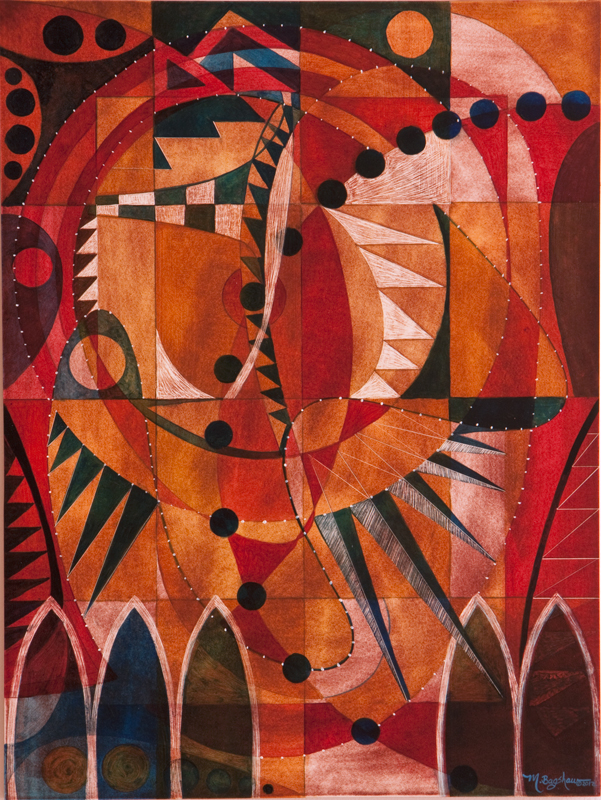 "Ethereal Connectivity" 24″ X 18″ ¬†oil on panel¬†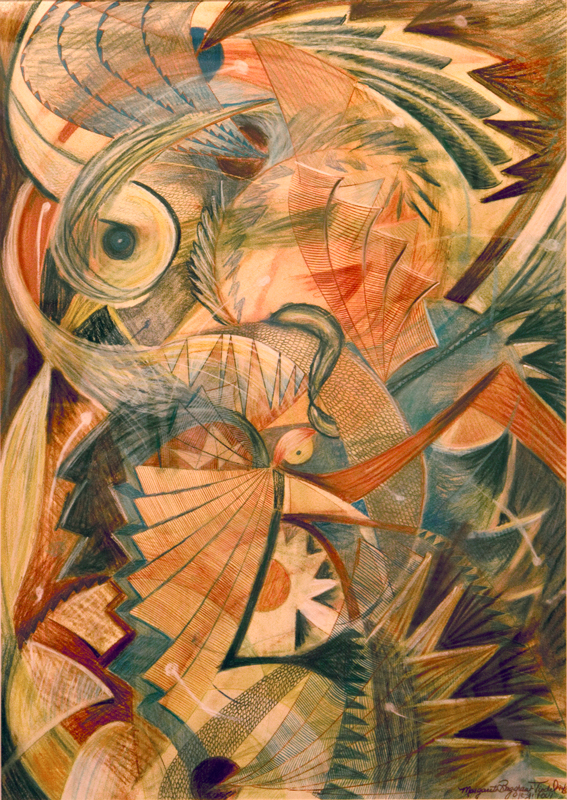 Consignment resale – pastel c.1994
30″ X 21″ – Stunning!!
Helen Hardin talking about her "Changing Woman Series"  
If You Missed Margarete's Smithsonian Lecture – here it is!!
Incredible Pablita "Cloud Dance" casein painting – c.1977 – 17″ X 23″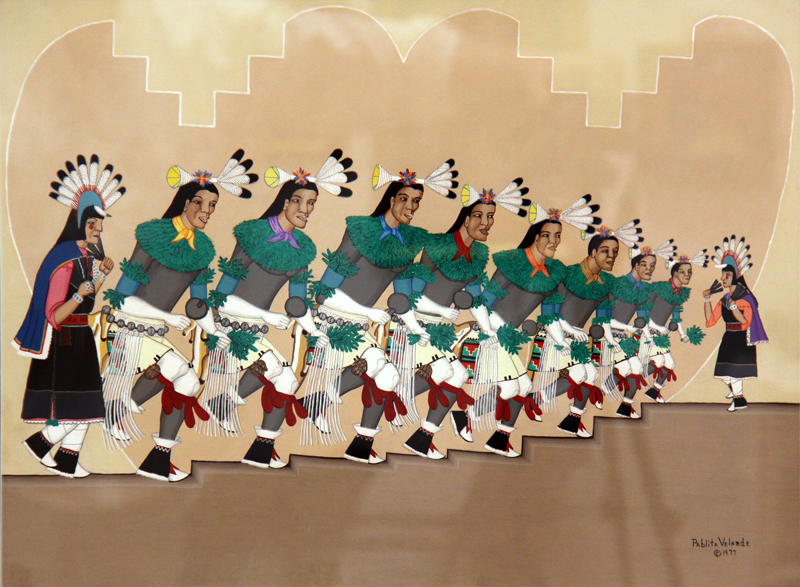 Margarete Painting Large! 
Margarete's response to male artist(s) advice! (09/2007) 
Pablita Velarde making her Earth Pigment paints 
Margarete's  Lecture (short cl

ip –
8/19/10
)
 
Recent Pablita Velarde Arrivals! Рclick image to see larger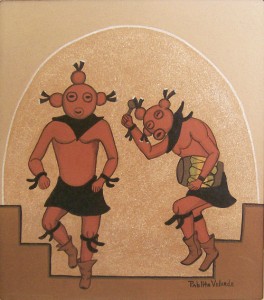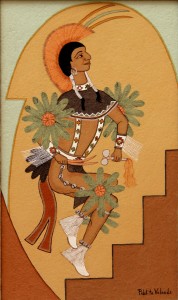 Fancy Dancer – 19.5 X 11.5